Even if you want to try modeling abroad, you may feel uneasy.
Our image of male and female models overseas is more "cool" than "cute" as in Japan.
To find out how you can become active in overseas modeling agencies, we would like to introduce three easy study methods that we recommend to those who are interested in doing so.
Method #1: Read books/books by fashion models
The first thing we recommend is to read books/books written by top fashion models.
Models who are at the forefront of the world are overwhelmingly different from ordinary models in their mentality and mindset first of all.
Their attitude in daily life, the way they keep their minds in order, their healthy diet…all of these things are on a different level from the average model.
However, there are only a few books written by fashion models, and they are not easy to find.
Among them, I would like to recommend "The Law of Beauty (2020/3/12)" by Ai Tominaga.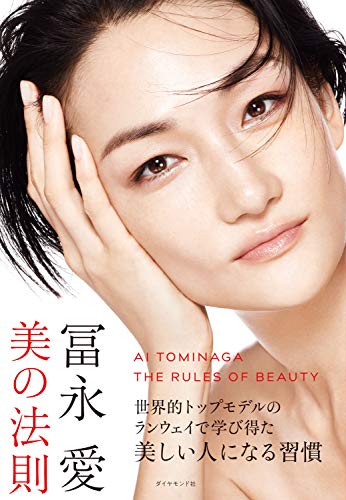 In "The Law of Beauty," Ai Tominaga, who is one of the world's top models, introduces in detail in the following seven lessons the essential attitudes for models, such as "what top models have in common," "how to eat beautifully," and "self management to make dreams come true.
Although Ms. Tominaga is a female model, this book is also recommended for men who aspire to be international models, as it contains important points common to male models as well.
LESSON 1: What it takes to be beautiful
LESSON 2: How to create an aura of beauty
LESSON3: The Best Body Line
LESSON 4: The Ultimate Beauty Time
LESSON 5: Dietary Techniques to Become Beautiful from the Inside Out
LESSON6: What is important for working women to shine
LESSON7: Self-Management to Achieve Your Dreams
Before and after reading this book, your way of thinking as a model will change drastically. I recommend this book to all models, male or female.
Method #2 : Look at composites from overseas model agencies
A "composite" is a profile card containing multiple photos, which is indispensable for a model's activities, and is sometimes referred to as a "comp card" overseas.
Usually, overseas model agencies publish composites and works on their model introduction pages, and by looking at the photos, you can learn what kind of models are active locally and what kind of models are in demand.

Method #3: Watch Youtube videos of overseas fashion weeks
Many videos of overseas (New York, Paris, Milan, etc.) fashion weeks are available on Youtube.
By watching such videos of fashion weeks, you will be able to get an image of overseas models.
Here are some videos.
【WOMEN】CHANEL | Fall Winter 2022/2023 | Paris Fashion Week
【WOMEN】Ralph Lauren Fall/Winter 2022-2023
【MEN】Louis Vuitton Men's Spring-Summer 2023 Show | LOUIS VUITTON
【MEN】The Dior Winter 2022-2023 Men's Show
To conclude
We have compiled a list of study methods that we recommend for those who want to try their hand at modeling overseas.
It is important to first see with your own eyes and get an idea of what kind of mindset and attitude successful international models have as they tackle the job of modeling, and what kind of models are actually active overseas.
Nowadays, you can access a lot of information on the Internet and in books while you are in Japan, so please make the most of it.