Even if Omicron keeps on growing, some companies of the entertainment are experiencing sales growth though.
In fact, for the past two years, the entertainment industry has been in a struggling recession.
And no one could have imagined that this would still be the case in 2022.
Moreover, last year, the Tokyo Olympics ended quietly, and in 2022, shortly after the new year, the war between Russia and Ukraine has just started…
And its effects will be probably felt even in Japan in the future.
However, there are firms out there that have never run out of work even in this dramatic situation!
As an example, until now, Tokyo has been quite animated with exhibitions, ceremonies, and street campaigns.
However, it is still not possible to let too many people gather at the exhibitions because of the Covid-19.
Sampling on the streets is also not acceptable for now!
And food and drink tasting are also prohibited for sanitary reasons.
In such a difficult situation, you might wonder where can models and promotional models work? !!
In fact, even as trade shows and events are declining, the number of jobs that are increasing in some areas like:
1: Channel shopping (like Shop Channel)
2: Advertising model (for the web)
So would you like to try?
In fact, right now the situation is more focusing on virtual advertisement.
↓  ↓  ↓  ↓
The companies' advertising budget have gone to video and street posters because real events could not make it big enough for now.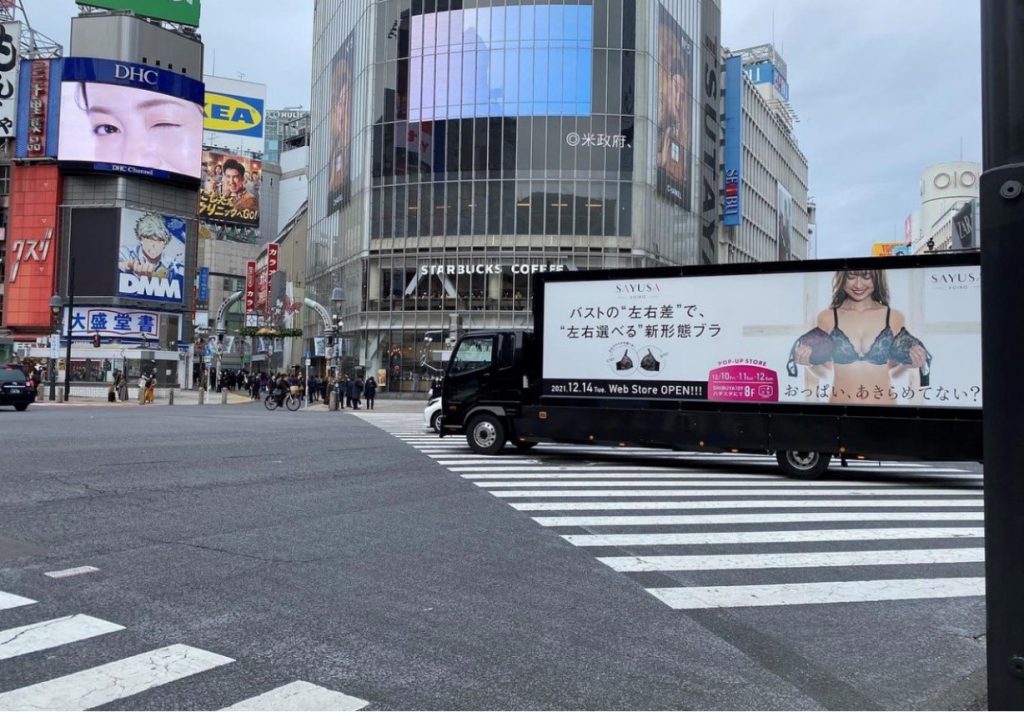 Have you ever seen advertising trucks of idols units or Johnny's when you walk around Shibuya or Harajuku?
In reality, it is nowadays not only operated as an idol advertisement thing but also as a corporate advertising media.
Also, when waiting for the train, you can find big advertising posters in the subway with the same kind of purpose.
Here is an example:
↓  ↓  ↓  ↓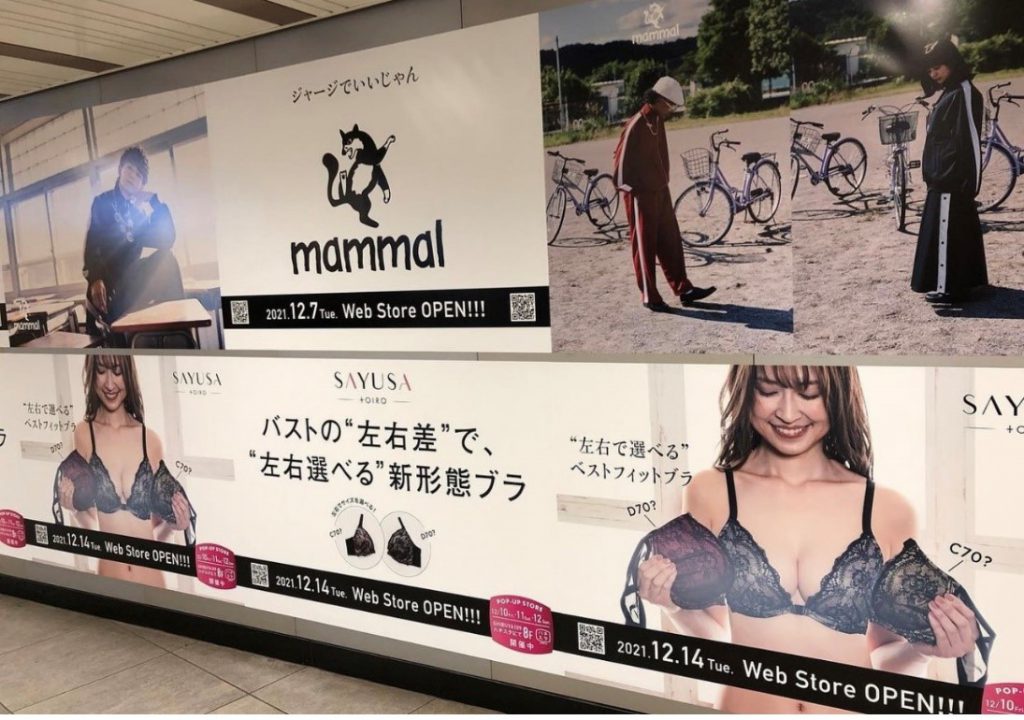 You can see that kind of things too, right?
And if you look carefully, you can see that those advertising models are somehow different from models who appear in fashion shows.
And those models tend to be chosen more for their friendliness, naturalness, and charisma, rather than their height and perfect smile or body.
In a word, if you think something like: "I can't be a model because I'm short …"
Here you may have a chance to play an active role as a model anyway!
And in case you are wondering, there are in fact two types of appearances for Shop Channels.
The first is as a demonstrator, someone who understands the product the companies want to promote and can put it into words!
Here, the smoothness of speech, tone of voice, and the way you speak are required to have more chances to get a job.
So this is a skill that has to be mastered.
And for that we recommend an office where people interested in things like master of ceremonies, or want to improve the way they speak in front of an audience can taking lessons.
The other possible appearance is as a demonstrator model or as a model for a product that is going to be the center of attention, even more than the model himself/herself.
Of course, like for modeling in general, the model's hand movements, body movements, facial expressions, and angles are all important.
But the center of attention remains the product itself.
However, even a single movement of the model can make the product stand out.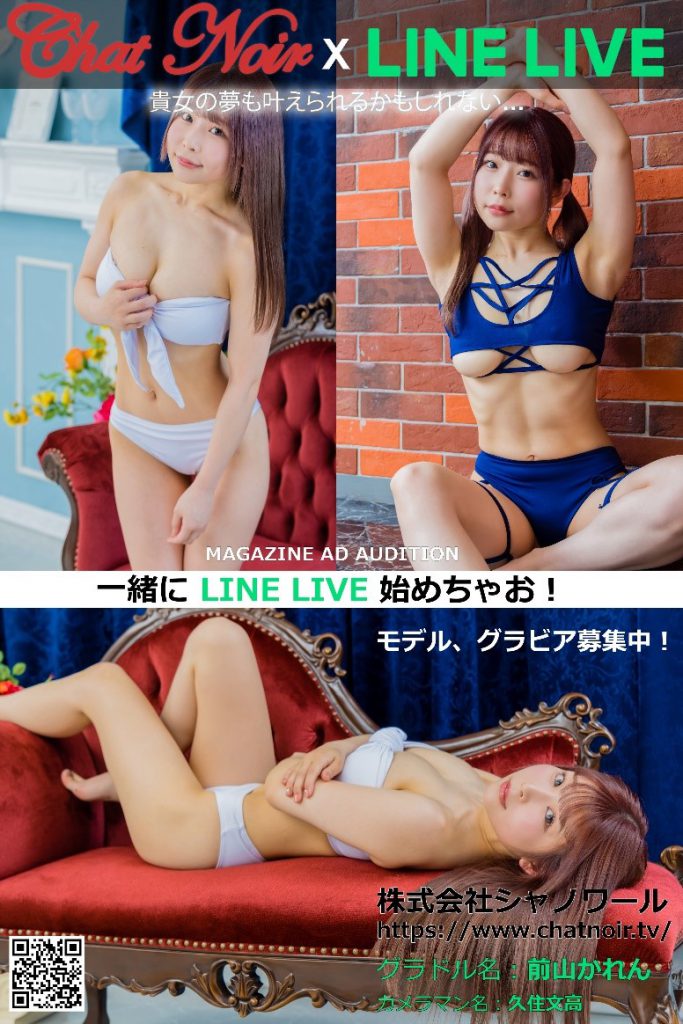 So that is why I think it is important for the models to understand that they must not only be beautiful, but they must also learn a variety of skills for optimizing their work opportunities.
That is what carefully trained and educated models are doing to expand the scope of their work.
Chat Noir the model agency…
If you want to challenge yourself, just check our homepage!