Well! People have been waiting for so long!
Japan's largest game exhibition, "Tokyo Game Show" in Makuhari Messe is back!
It's been three years since the Covid-19 made it hard for gamers to meet offline, but this year the show is about to get underway!
The Business Days will be held on September 15 and 16, and the Public Days will be held after 14:00 on the 16th, and on the 17th and 18th for a total of 4 days.
They are expecting about 150,000 visitors, but visitors will be looking for more than just games right!?
Of course, yes! No game show could be held without the flamboyance of these beautiful girls (and guys too)!
Ta-da !!
This little cutie is waiting for you at the XPERIA booth!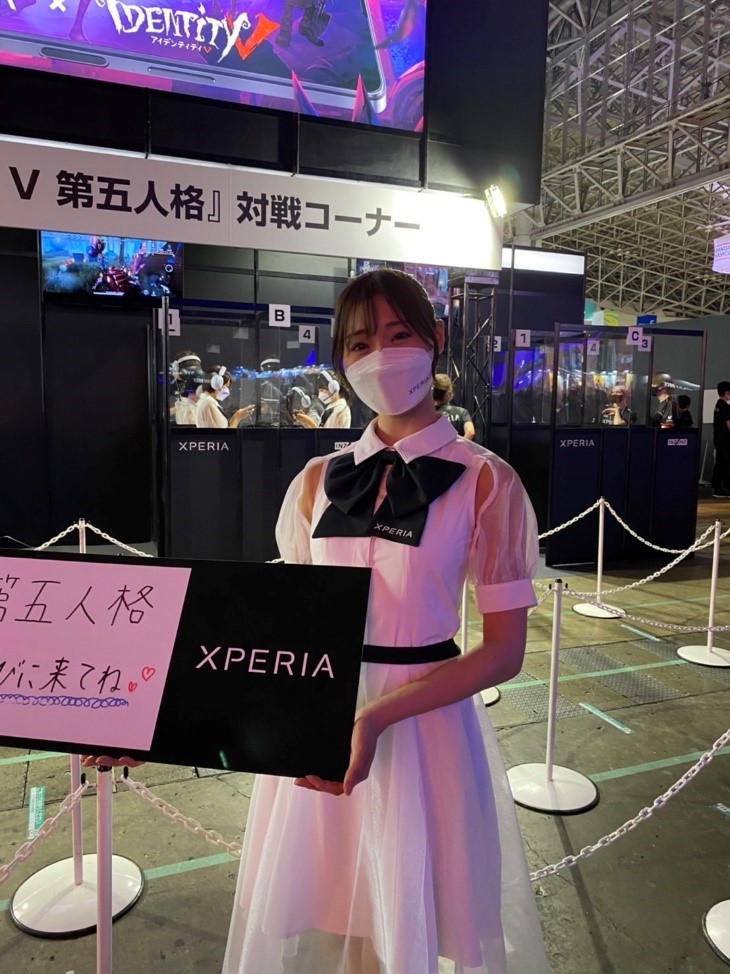 You can meet a lot of promotional models on site!
The uniforms are really cute too ~~~~💛 !!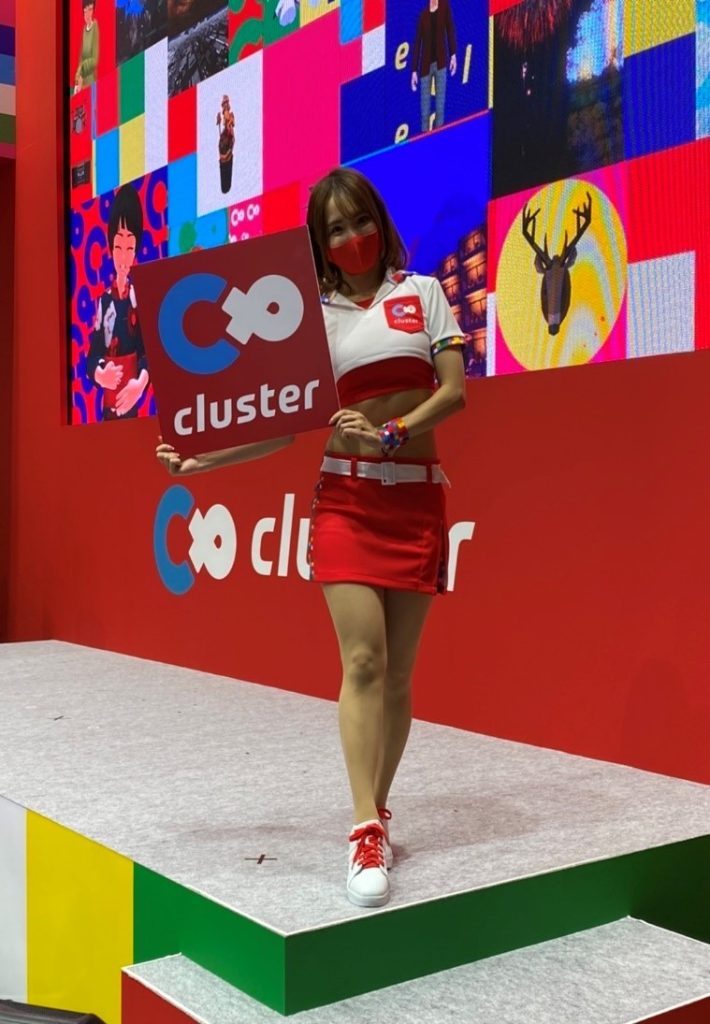 The picture above has been taken in the cluster booth.
And as you can notice, in Japan it is still common to live using masks, so it is really sad to notice that those beauties' faces are still hidden by masks for now…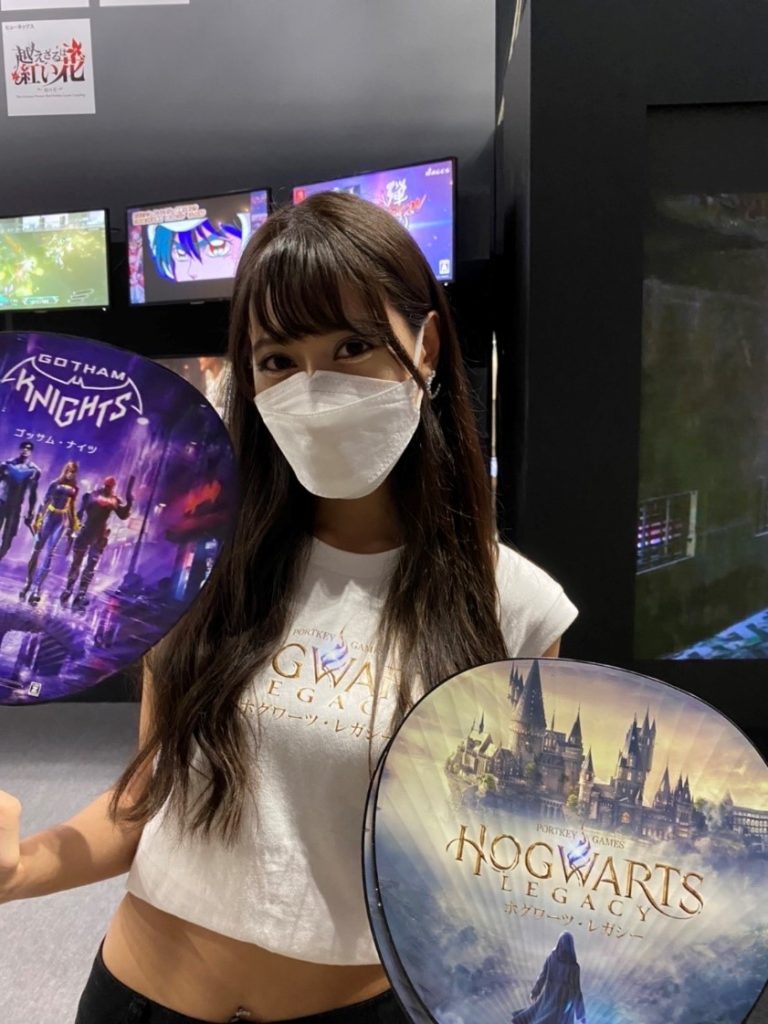 Recently, the gaming industry seems to be making more and more use of the "Metaverse," the virtual space on the Internet.
So don't you think the increase in the number of booths in the Metaverse field a major difference from three years ago?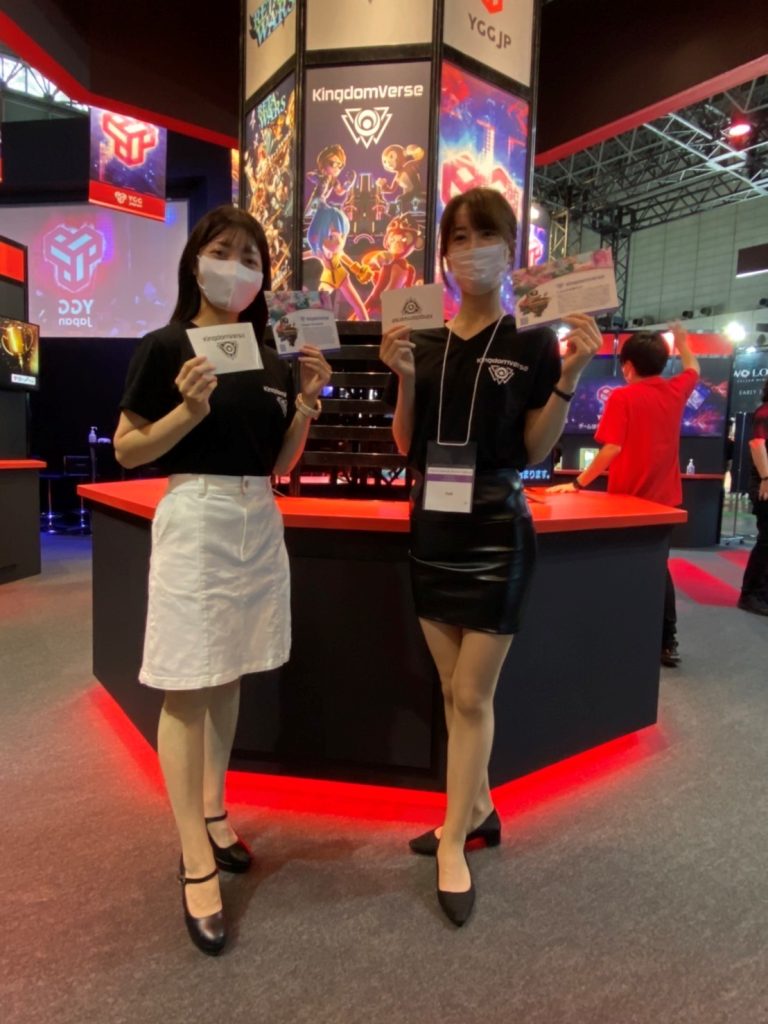 Anyways, no matter what you like in the show, if you have time, please come visit us and enjoy the latest games with cute promotional models at your side for this special expected event ☆!!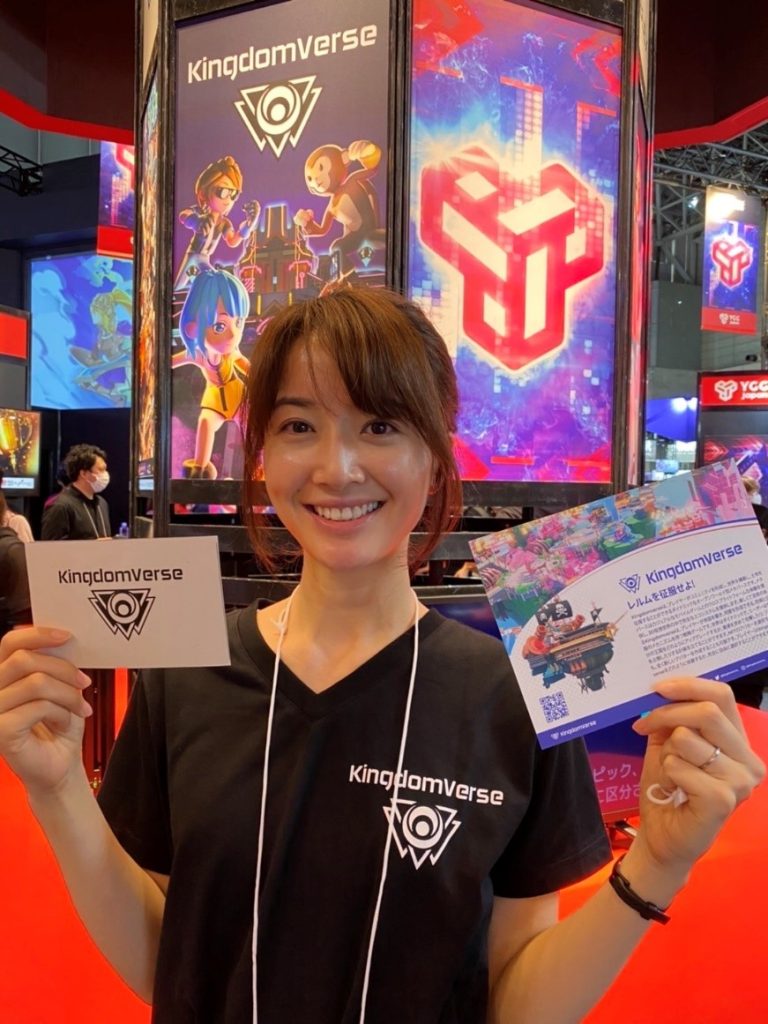 Regarding the venue, it will be held at Makuhari Messe International Exhibition Halls 1-8 and the International Conference Hall (Business Meeting Area).
In addition to major game makers, manufacturers of VR goggles such as Meta Quest and Pico Technology Japan, communication tools and metaverse platforms such as Discord and Cluster will also have booths.
However, in order to limit the number of people in the venue from the viewpoint of preventing the spread of the new coronavirus, tickets for the general public will be sold in a predetermined number each day, and only in advance online.
No same-day tickets will be sold at the venue.
Laslty, on the afternoon of September 16, the second Business Day, general visitors are allowed to enter the venue, which may be a good spot since it is a workday comparatively speaking.
We hope anyway that you will be able to come and enjoy this incredible exhibition!
Chat Noir Team