Talking about banquet hostess 
When we mention the word "banquet", do you know what it means? Originally, it was introduced in Japan in Osaka about 30 years ago.
At that time, many companies wanted to hold exhibitions and the job consisted in something different from today. Indeed, it was associated to a much prestigious and selected image.
Now it is has become a more accessible service that we can meet when organizing parties or receptions.
In this regard we can distinguish 2 main categories now, offering different services which are connected anyway: "Promotional Model" and "Banquet Hostess".
Thus, promotional models are more likely to deal with orientation, distribution, product demonstration while banquet hostesses are more likely to welcome and serve the guests.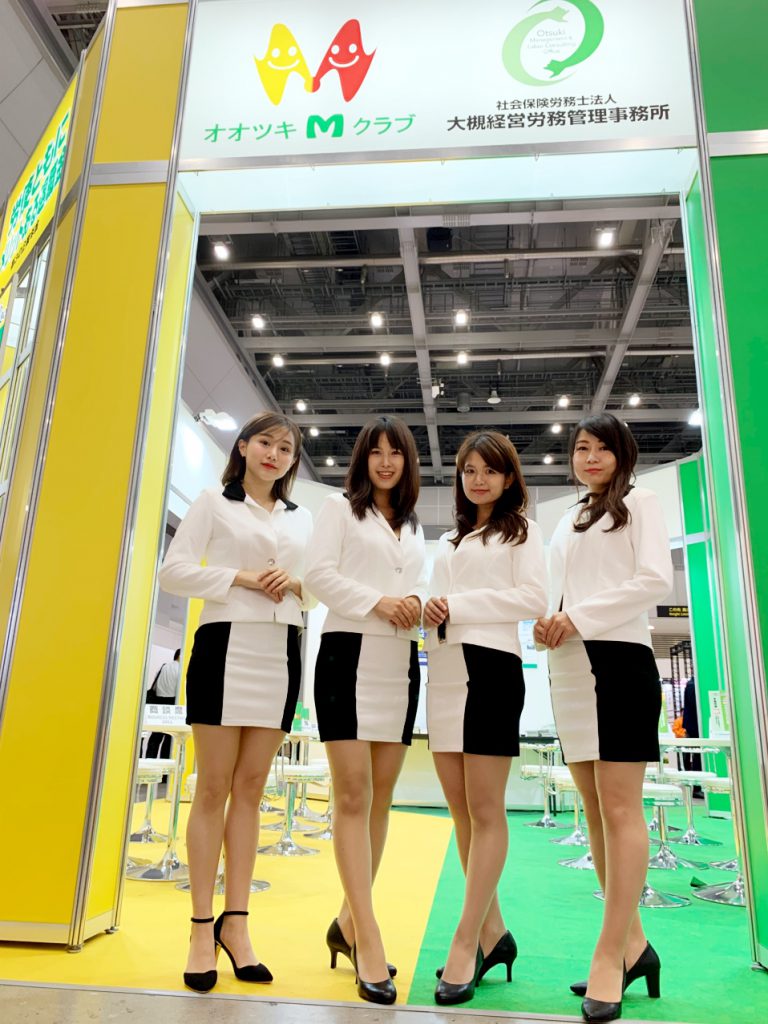 In addition, Banquet Hostesses have to keep an eye on the cleanliness of the location. It does not mean that they have to clean though.
They also have more opportunities to chat with the guests due to the proximity.
What about clothing or hairstyle in that case?
In the past, it was more formal that it is today. Indeed, the dress code was more oriented towards long dresses with classic hairstyles and red lipsticks.
However, recently different kind of costumes such as suits and short dresses are seen, with a variety of possible hairstyles and makeup.
Event preparedness
A lot of events are held at hotels and convention halls, among other places. As the service quality is expected to be high, it is essential that talents have a well-dressed appearance, well done hairstyle and a beautiful makeup.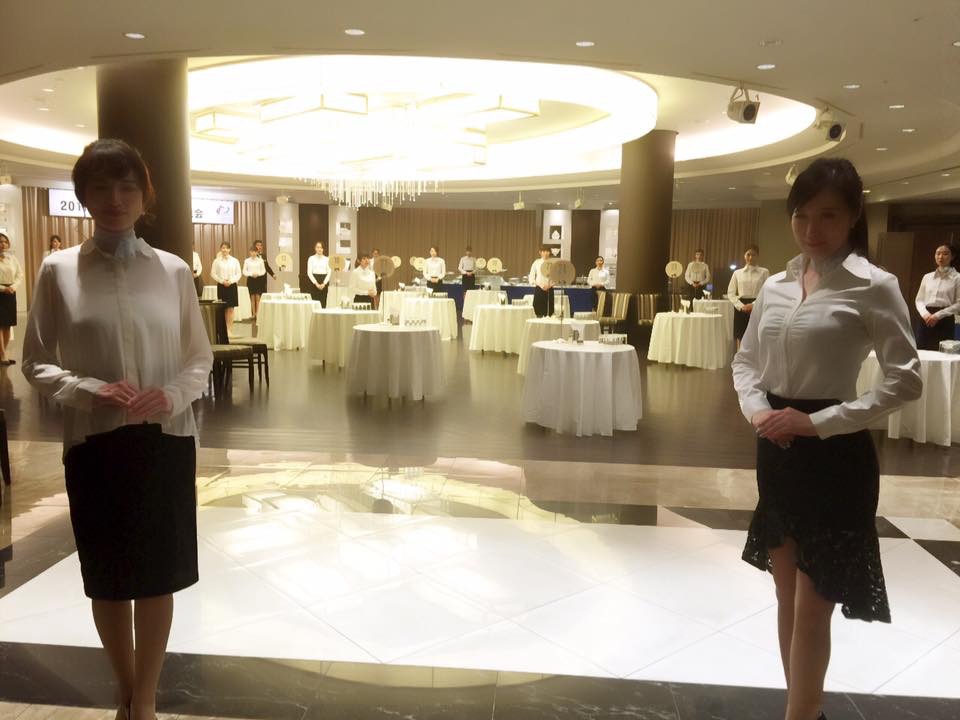 Of course, a beautiful appearance is also sought.
But no matter how beautiful a talent looks, if you have the back bent or do not keep your back straight while walking, the impression you give is definitely not good.
At a magnificent party, a woman with a good posture will look more prominent and beautiful than the other ones.
Who do you prefer to speak to between a woman with barely no expression and a woman with all smiles?
It seems obvious that we would prefer the one smiling.
When talking with customers, it is also important to be able to look them in the eyes.
In addition, as it is not a conversation with friends, it is important to have appropriate greetings, a polite language and communication skills.
Many customers participating in these parties have sometimes not much contact in daily life, but have a high position in the political society or a company. Those customers are generally less easy to get in contact with.
Thus, if you can talk to them with confidence and liking, it will be an experience which help you growing.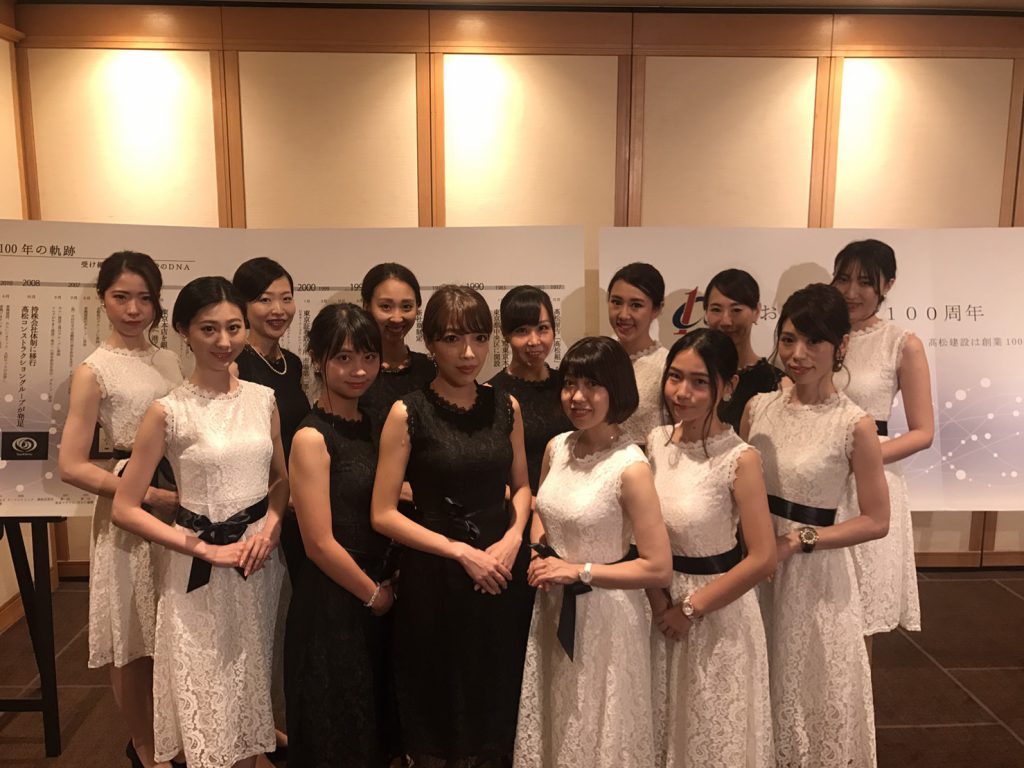 Sometimes, you also have to face up to different unpredictable situations, over-drinking issues, guests forgetting their invitations…
Therefore it is essential here to be able to be attentive and understand the situation, act or react quickly and adapt yourself as so far possible if needed. 
Therefore, being a Banquet Hostess (known as "Party Companion" in Japan) involves some responsibilities. 
Besides, in Japan, when you say the word "host" or "hostess", local people may associated them with the nightlife business. This is probably the reason why they tried to find another appellation.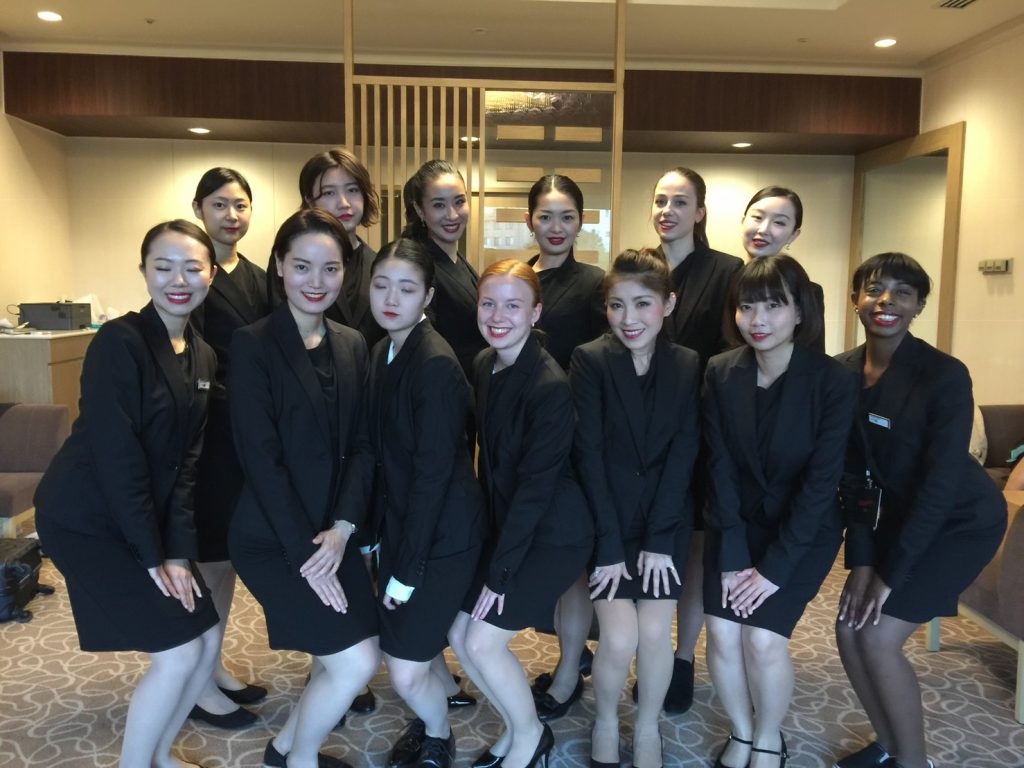 By the way, when you attend a party, what kind of hospitality do you look for and feel comfortable with? What kind of women seem to look natural according to you?
Many people think that a job like this is all about glamour, but in reality it means far more than this. Becoming a Banquet Hostess can help you to be more attentive to other needs and able to adapt yourself quickly. And of course, it may help you for your future professional career too.