Introduction 
As time goes by, people have developed an interest for fashion.
Everyone has his own fashion sense and I think that a part of it should be considered as unique. Indeed, depending on your country, your origin, your culture, your generation, there are many different ways to see it.
However, we also can observe some trends coming from influential designers and big cities like Paris, the birthplace of the "Haute Couture".
So let's talk about this thriving fashion hub from a Parisian's point of view…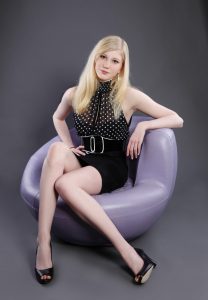 Paris, the place for inspiration and creation
When we talk about fashion, needless to say that France, and particularly Paris, has a major place. In fact, as the capital of fashion (alongside the other Big Four: London, Milan and New York), it has had a major influence on the world for centuries and, to this day, has maintained a clear primacy, particularly thanks to the exclusivity of haute couture since its invention in the mid-nineteenth century.
At that time, an Englishman settled in France named Charles Frederick Worth decided to open his business on Paris in a street called "Rue de la Paix".
He creates the principle of the fashion house. Before him, the couturier only carried out tasks from the customers but he then decides to change things and create new models,
according to his inspiration, putting his artistic sense forward. He launches his own collections, whose models are made beforehand, and are presented in luxurious salons, in a single copy.
He was also the first to use live models in order to promote his garments to clients, and to sew branded labels into his clothing. This the reason why he was considered as the father of haute couture (fitting clothing to a specific client).
Consequently, several other fashion houses followed and Paris quickly had become a thriving fashion hub from which designs started being replicated worldwide.

Paris, the place of trendsetters
Talking about French Fashion, even if you know next to nothing about it, you have probably heard of Coco Chanel, Yves Saint-Laurent, Christian Dior, Louis Vuitton, and the dozens of other French designers that have been around for decades but remain some of the most influential and well-known trendsetters today.
As a result, Paris has become even more popular and still is thanks to their incredible talent and uniqueness of their collections.
It is also renowned for being the fashion capital from which arise trends and that explains why borrowed words from French in this sector are numerous. In Japanese, for instance, the terms "mannequin", "haute couture" or "prêt-à-porter" have been adopted.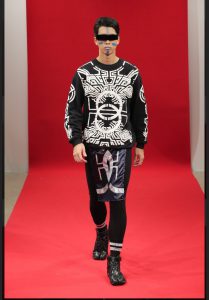 Paris, the place for fashion shows
Besides, the interest of Japanese designers for the capital of haute couture is quickly apparent and we observe in the 1970s, the beginning of many of them at the Fashion Week in Paris. Thus, some of them like TAKADA Kenzo, MIYAKE Issei, YAMAMOTO Kansai, MORI Hanae, KAWAKUBO Rei and YAMAMOTO Yoji progressively become famous in France.
Taking advantage of this interest in Parisian fashion, French luxury brands such as Chanel, Louis Vuitton or Hermes, are gradually starting to settle in the land of the rising sun and therefore meet an impressive success.
At the same time, Japanese trends in turn attract a part of the young French public, and we can see the development of Gothic, Lolita and Decora currents in recent years. It should also be noted that the French interest in "Cosplay" (the art of disguise as an animated character, a video game character, etc.) is also echoed in France.
It goes without saying that exchanges between France and Japan will certainly continue for a long time in the field of fashion.